Print this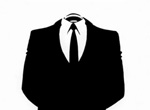 Buddhika feels hard done-by
August 11, 2012
Rumour has it...

Tissa Attanayake was seated next to Buddhika Pathirana, Gayantha Karunathilaka and Joseph Michael Perera at the UNP Parliamentary Committee meeting the other day when he realized that JMP was not in his rightful place.
"You are the Assistant Leader of the party. Why are you seated here? Join the head table" Tissa said.
JMP duly stood up and joined the head table while Tissa took his now vacant seat.
"Saw that no? How the Secretary took the Assistant Leader's chair?" Buddhika laughed.
"I didn't deprive anyone of a seat. I merely gave JMP a promotion before filling his vacant seat", Tissa joked back.
Ranil then presented the attendance records for the UNP Parliamentary Committee and Buddhika was one of the notable offenders. Buddhika understandable felt hard done-by as he was asked in no uncertain terms not to attend the meetings while his party membership was suspended.
"Sir, it isn't fair that I have been mentioned here. You are the one who chased me from the meetings citing that I was suspended from the party. I pray you strike this from the record".
"Yes, yes Buddhika. I have already struck you.. I mean, it from the record", Ranil stated.