Print this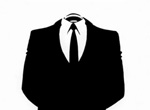 Victory for Wimal is not a victory for the Alliance
May 5, 2012
Rumour has it...

All the parties belonging to the Alliance were closing in on the CMC grounds from different routes on May Day, shouting slogans and generally being loud with no cause. The National Freedom Front joined in the UPFA May Day rally along with a former JVP MP which caused quite a stir.
As his party and followers made their way through Ward Place, Wimal saw a controversial JVP character on the side of the road.
It was none other than former JVP MP from the Trincomalee District, Jayantha Wijesekera.
Wimal seized the opportunity to strengthen his ranks and called over to the Jayantha and stated, "Why don't you join us? We will accept you with open arms".
Jayantha feeling the slightest bit of warmth ran towards the procession like a moth to a flame. It seemed that the castaway had finally found a home.
Once they reached the CMC grounds, Wimal addressed the people with a characteristically fiery speech that rallied his people but made very little sense at the same time.
Afterwards, Wimal sat down next to the President with an excited look on his face and stated, "You will never believe what just happened".
"I decide on whether to believe you or not once I've heard what happened", the President replied uninterestedly.
"Jayantha Wijesekera has left the JVP and joined us today", Wimal said proudly.
"Then why didn't you announce it during your speech at this rally Wimal?" the President questioned.
"This is a rally for the Alliance. I would have announced it if was a Freedom Front rally", was Wimal's reply.