Print this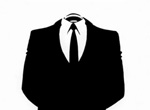 The right woman for the job?
July 10, 2012
Rumour has it...

The government was ready to appoint Thushani Anusha Rohanadeera, the daughter-in-law of Prof. Mendis Rohanadeera to the post of Parliamentary Assistant Secretary but a move to appoint an outsider was forming within the parliament.
Thushani who received her BSE and LLB in the English stream worked at the parliament for 13 years and after a media campaign against her began, the President decided to get involved and spoke with a senior parliamentary officer.
"Why is there a move to bring in an outsider when there is a perfectly qualified person for the job amongst your ranks?" the President questioned.
"One or two officials are against the move but 99% of us support the appointment of Thushani. If she is appointed and made an example of, the others will see that there is a scope to grow and work harder", the official stated.
Following scheduled meetings with the Speaker of Parliament, the chief organizer of the party and others, a decision was made to take disciplinary action against a Director at parliament for providing misleading information to the government.