Print this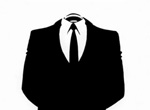 The High King fumes at the broken cog
July 10, 2012
Rumour has it...

MP Thilanga Sumathipala brought forward a private MP proposal that the government budget should be brought before an executive committee before it is implemented as well as the right to information. On this backdrop, the MPs of the Alliance met in the presence of their President.
"Some of the people in our Alliance are not working with me but with the UNP. Bills and proposals that this government had to fend off with great difficulty are being brought by our own MPs. They don't even consider if these proposals are in accordance with the government's policies. The UNP too have left the gate opened for any idiot who is willing to work with them," the President said angrily.
The rest of the jesters at court looked on like mice while the High King fumed on.